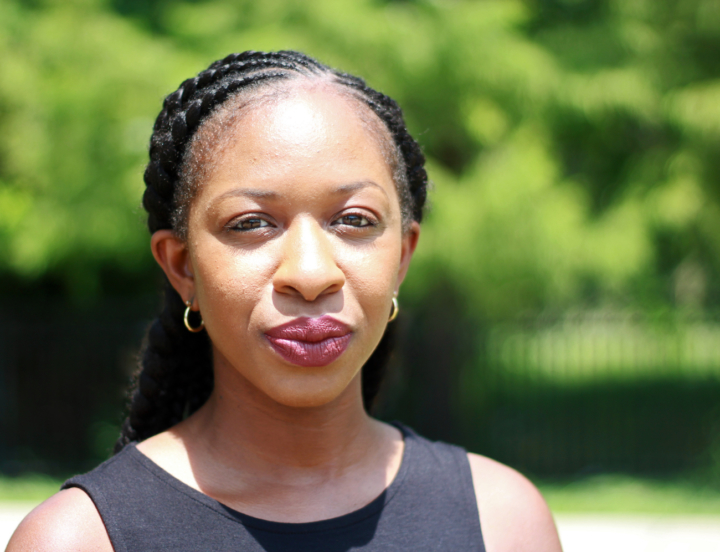 Chicago
From Howard To Harvard Principal Jasmia Fowler Is Set July 13th
We are super excited to have Principal Jasmia Fowler as a storyteller July 13th 9:10 pm – 9:20 pm at Glappitnova she will be right before Bonnaroo's Music Festival Executive Vice President PJ Loughran. Get your tickets below. This article previously stated Jasmia Flower's was Hampton University graduate is has been corrected to Howard University.
At Glappitnova we unite all types of amazing and charismatic professionals spanning all industries that traditionally aren't in the same room and smash those different perspectives inside a hidden warehouse with multiple rooms blending storytelling, performances, panels, partying and on-site mentorship. It's our approach to inclusion blending entertainment with learning and culture. Previous participants have been Luvvie Ajayi (NYT Best-Selling Author), Harper Reed (CTO, Obama Re-elections), and you can view some of our previous +200 participants here.
Jasmia Fowler is a proud product of Maywood, Illinois where she graduated top of her class from Proviso East High School. She matriculated to Howard University where she studied Speech-Language Pathology and Audiology and Community Development. Her heart was drawn to education through her time as a Teach for America corps member in Chicago.
Jasmia has been fortunate to serve in various capacities in education. Beginning her career as a high school special education teacher, Fowler transitioned to roles such as special education department chair and case manager. She soon realized that she had a deeper desire to make a greater impact as a school leader. From 2014-2015, she studied the intricacies of school leadership and received her Masters of Education in School Leadership from Harvard University School of Education. In 2015, she rejoined Catalyst Maria High School as the Assistant Principal. At the end of the 2015-16 school year, it was with great honor and privilege that Jasmia Fowler was named Principal of Catalyst Maria High School. Rest assured that she is committed to not only continuing the school's mission and drive for excellence but also working collaboratively with all stakeholders to build a rigorous and fun school community.
Jasmia's passion is to illuminate the beauty in the identities and voices of her scholars as they prepare to tackle the world's challenges, as we all know that they are many and unpredictable.
comments
comments
We're in the business of bringing people together to better themselves forming a more inclusive world. Entrepreneurs, creatives, influencers, and professionals what's up.
↑ Back to top