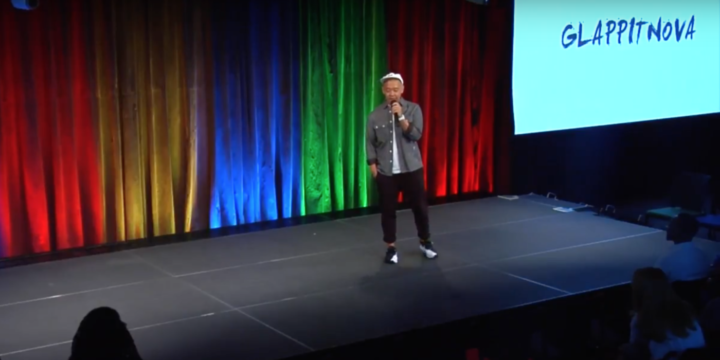 People
Being Yourself with @jeffstaple
jeffstaple is the hilarious Founder and Creative Director of Staple Design #StapleDesignStudio which is a creative consulting firm that has worked with some of the most prestigious brands in the world through advertising, branding, identities, editorial design, film, marketing, naming, packaging, print and product design. He has also opened a small retail store in downtown NYC known as @ReedSpace, which is often regarded as one of the world's best and most innovative multi-brand boutiques that has hosted some of our generation's most celebrated artists. He also serves as Creative Director for TGS Holdings, Inc—an innovative group of retail outlets.
Jeff is also a member of The #Hypebeast100, #Heineken100, Anthos Capital Group, The AIGA, Soho House, Grind WorkSpace, Agenda Emerge, SneakerCon Legends Series, Remy Martin Circle of Centaurs, The Parsons 30 Alumni and Google Explorer Team.
@jeffstaple has also lectured and spoken at Apple, Facebook, Instagram, Bose, Asian American Arts Alliance, Aichi Japan World Expo Conference, The AAIFF, A+E Networks, Columbia Business School, Vivid Sydney, Boston Design Museum, High Museum of Atlanta, Cusp Conference, Fashion Institute of Technology, New York University, Pratt Institute, PSFK Conference, Virginia Commonwealth University and The White House Summit.
comments
comments
We're in the business of bringing people together to better themselves forming a more inclusive world. Entrepreneurs, creatives, influencers, and professionals what's up.
↑ Back to top